Posted by Emily on 22nd Jun 2016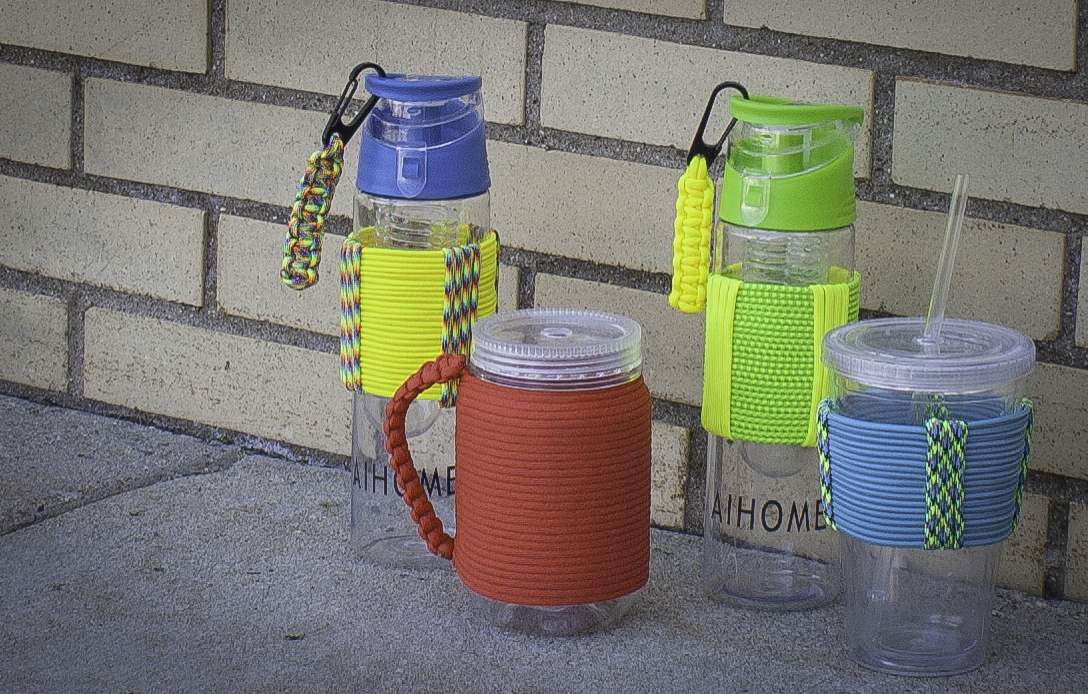 The summer heat is here in full force! This week I decided to feature our fruit infuser water bottles and our tumbler cups because I have found myself reaching for mine a lot more than usual with this heat! (There is also a preview of a new product at the end of the blog!)
Fruit Infuser Water Bottles
These fruit infusing water bottles are perfect for all of your fruit flavored water creations! The fun bottle is made of Eastman Tritan BPA/EA-free plastic, with an easy to clean, removable citrus press! It also has a carrying loop around the top that can be put down while not in use. Not to mention this dishwasher safe bottle is carbonated water friendly!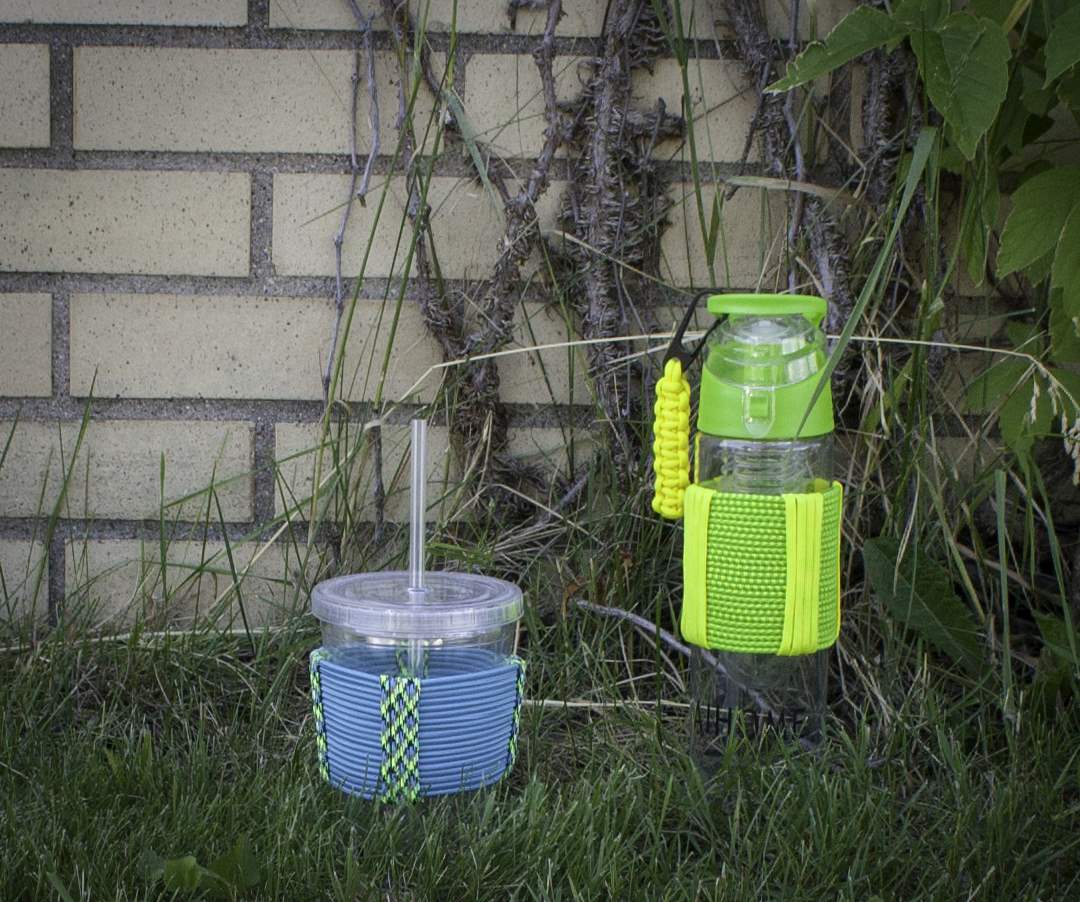 The bright removable sleeve adds a fresh style element and also keeps the bottle from slipping out of your hand! Bonus! You get a matching keychain as well! Available in a variety of colors, check them out on the website!
Tumbler Cups
The tumbler cups are also ideal for hot summer days! The insulated double wall feature keeps drinks colder for longer, and bonus - you can just toss it in the dishwasher when you're done! The cup also comes with a matching screw top lid and straw.
The colorful removable sleeve acts as a no-slip grip, and while they are useful for drinks anywhere, these cups are perfect for lounging on your deck or patio, on the boat at the lake, and at your desk. There is a variety of colors available on the website!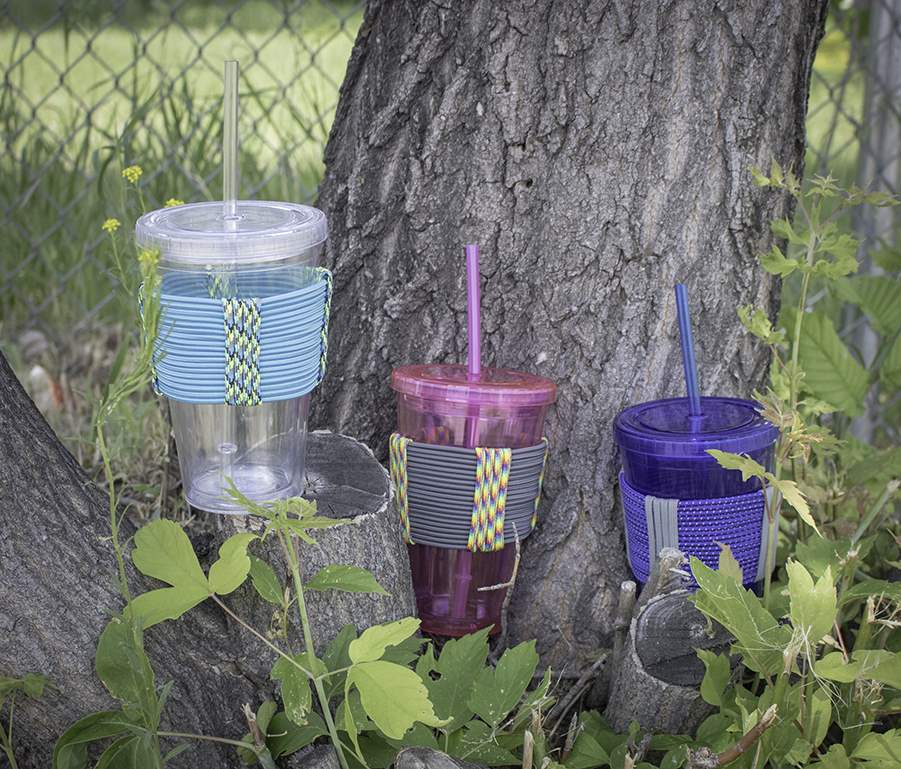 New Product Alert!
In the next few weeks ODB will be adding a new product to the site, and here is your sneak peek! These fun new water bottle net sleeves are ideal for any water bottle! The sleeve slides on from the bottom, while the cord lock adjusts to hold the net tight around the bottle. The handle makes for easy carrying, and they will be available in a variety of colors on the website – so stay tuned!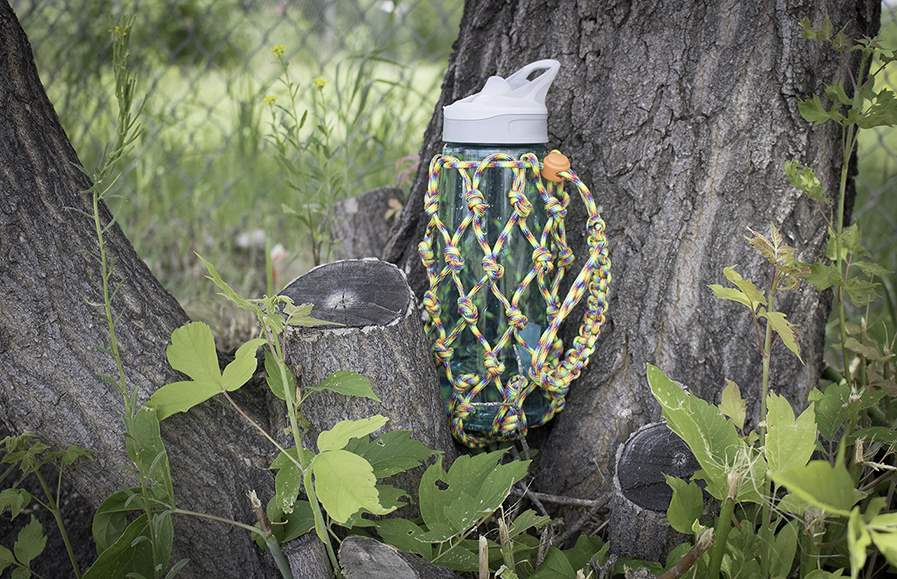 Send in pictures of yourself or your friends using your water bottles, tumbler cups, and soon to come net sleeves and you could receive a discount on future purchases as well as see yourself on our social media sites!
Enjoy!