Posted by Emily on 15th Jun 2016
Father's Day is Sunday, and I'd like to dedicate this blog to all of the incredible fathers, father figures, and male mentors out there. You have touched the lives of many, be it your own children, others' kids, family members, mentees, those you have coached, really anyone you may have interacted with.

Thank you for all that you do. Thank you for simply being you. Your existence is beyond appreciated, and the often times silent but impactful role you have played in our lives cannot be replaced.
Your love and appreciation are obviously the best gifts you can give your father or father figure on Father's Day – but if you're anything like me, you want to give a physical gift as well!
When I was a little girl I used to love making coupons for my parents. Things like "help with a load of laundry", "cleaning up after supper", "an interruption free nap", the list goes on and on.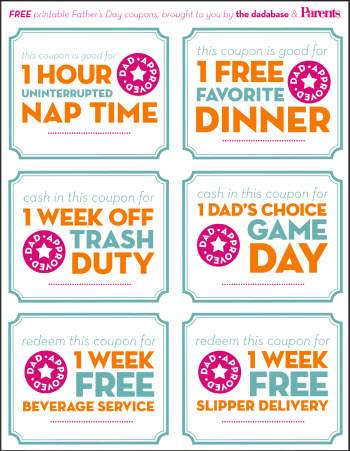 Something like that is a great gift idea, or maybe he has previously shared gift ideas with you, or you have remembered the things he wants but won't spend the money on himself for.
Like I said before, anything, even just a simple thank you, smile and hug will warm his heart this Sunday. But if you're still wanting to physically hand him something, I have a few ideas for you!
For the outdoorsy man
Beyond its style elements, the GT Sharktooth watch also doubles as a survival tool in emergency situations. The band made from 550-LB tensile strength Paracord, can be unraveled to roughly 9 feet in length, allowing it to help you out of whatever jam you may find yourself in. It also contains a compass and the buckle has a whistle and fire starter inside!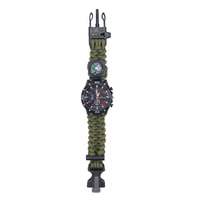 The 8-in-1 Grenade Kit is an essential tool for any outdoorsy man. It is loaded with gadgets that can't easily be improvised like: a carabiner, tin foil, eye knife, cotton tinder, fire starter, paracord, weight swivels, fishing hooks, floats, and fishing line! Small in size it can be easily added to the outdoor gear he already has or is great for getting him a collection started!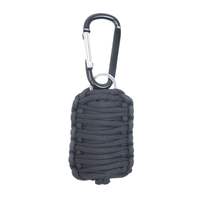 The paracord bracelet with an emergency whistle and built in fire starter is the ultimate survival accessory! Along with the whistle and fire starter there is also approximately 10 feet of usable Paracord (depending on the size of the bracelet ordered). It is perfect for camping, hiking, biking, fishing, and much more. If you need help picking the right size bracelet check out our sizing guide!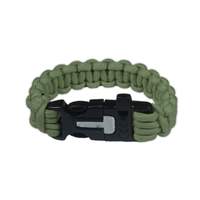 For the handy man
Multi-tools, multi-tools, multi-tools…
M
He will never be unprepared with this stainless steel survival tool! This small but powerful tool has 11 functions so you are never left in a jam including a can opener, knife edge, screwdriver, ruler, 4 position wrench, butterfly screwdriver, saw blade, 2 position wrench, key chain hole, bottle opener and a compass!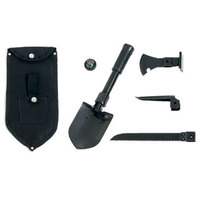 Rothco's 5-in-1 Multi-Purpose Tool features heavy steel construction with a compass, interchangeable shovel, saw, axe and pick. The 5-in-1 tool also comes with a nylon carry case and makes for a great survival tool whether you are camping in the great outdoors or packing your bug out bag.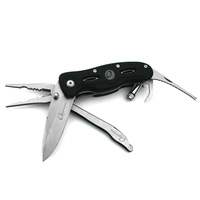 The Nebo Quarrow 11-in-1 multi-tool is perfect for a variety of tasks! It contains a 3" sharp stainless steel knife blade, needle nose pliers, spring loaded jaws, a crimper, wire cutter, LED flashlight, bottle and can opener, hook remover, fish de-scaler and a non-slip rubber handle. Keep one with you or in the tackle box so you're never left in a jam!
For the sporty man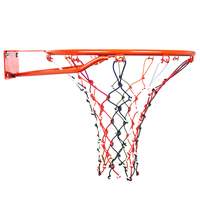 Sink a three-pointer or slam dunk through the Paracord Basketball Net. Made from 550-LB tensile strength Paracord this net can withstand any variation of shot or dunk you dare to try. Play a game of 1-on-1, or get your friends and family together for any variety of games.
The "Hulk" of jump ropes, the Paramax Jump Rope is crafted with Paramax Paracord – home to 4 triple twisted bundles comprising the inner strands, a 32 strand woven nylon sheath outer material, and a tensile strength of 1000 pounds. Built to withstand anything from casual jump roping to the most intense rounds of Double Dutch - Paramax Jump Ropes are the go-to affordable option for all of your jump rope needs.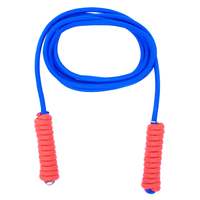 The Shark Sport watch is perfect for lovers of sports and adventure! The leather band has a honeycomb texture with black and red colors to help create an industrialized yet sophisticated look and feel. The light up digital time is great for checking the time in dark spaces. This LED watch is the pinnacle of sporty and sophisticated!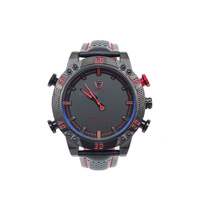 I hope you found a gift idea for this Sunday! But always remember, the greatest gift you could ever give to your Father or the father figure in your life is your love and appreciation.
P.S. – Moms' you are great too and I promise we haven't forgotten about you!
Cheers!
Emily