Posted by Emily on 18th Aug 2016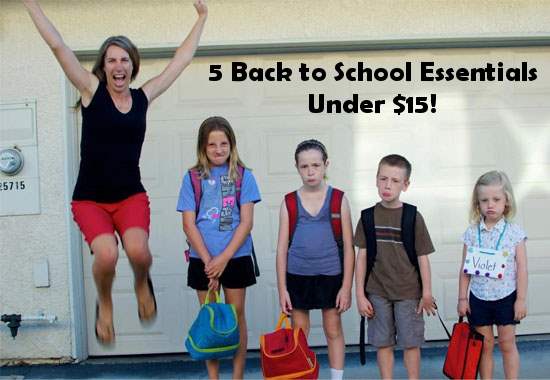 The school year is upon us. Some are excited, others...not so much. Whether you are a student yourself, the parent of a student, or even the friend of a student, this time of year can be stressful. Making sure you have all of the necessary supplies, memorizing your class schedule, meeting your new teachers/professors, choosing extra-curricular activities, finding rides to said activities, the list goes on and on!
Added to that stress is the fact that going back to school is EXPENSIVE. Between the physical supplies needed, activity fees, and tuition (if you attend a private high school or are in college) the price of school seems to continue to rise each year. Outdoor Bunker has thousands of products, but I have chosen a few of my favorites for going back to school. Want to know the best part? THEY'RE ALL UNDER $15!
#1 Paracord Beverage Sling - $14.99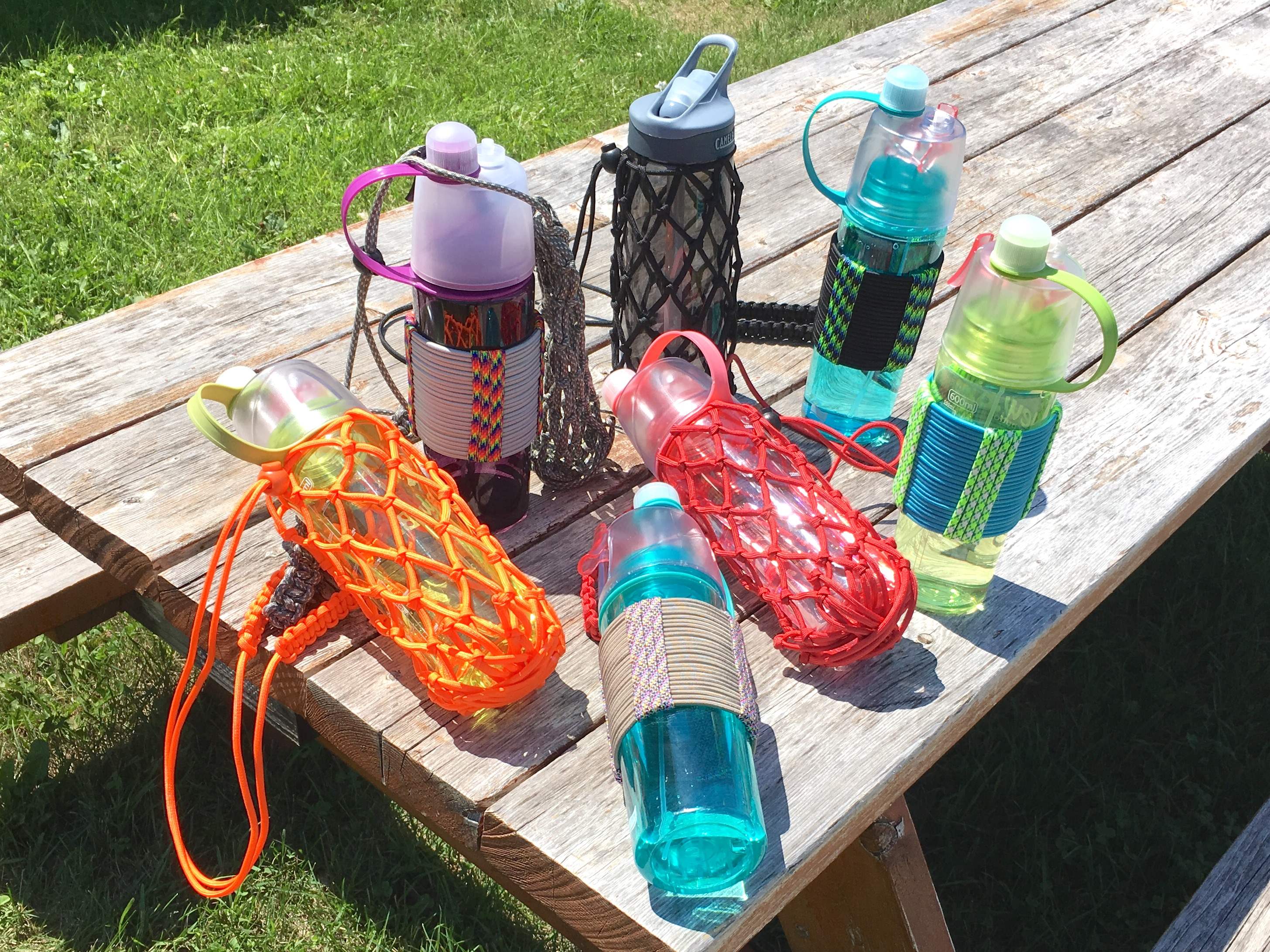 This is one of two products I never leave the house without (the other one is #4). Whether you are running errands, going to class, work or the gym, spending the weekend at the lake, you name it - this water bottle sling will make your life so much easier! Being able to sling your bottle over your shoulder or across your body frees up the hand/arm that was previously holding your bottle to do whatever you need to do! Bonus: it is available in 5 colors and you can always custom order one in whatever color you choose! Check them out here!
#2 Nebo Lite-Writer LED Pen/Stylus - $9.39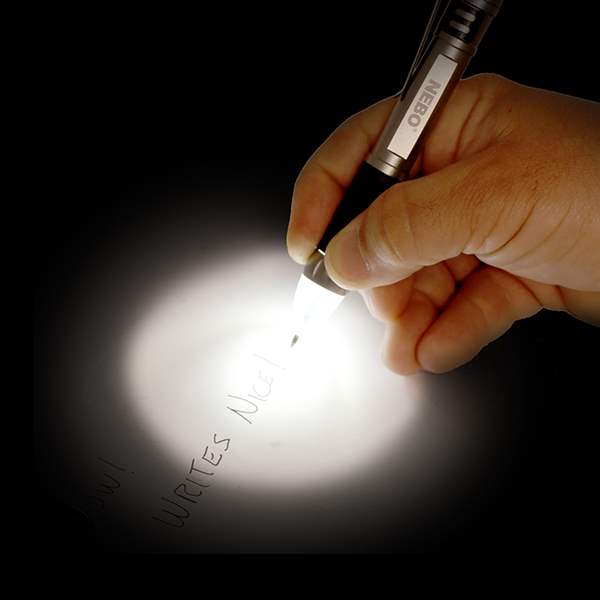 This pen comes in 3 colors and is beyond handy. It combines a smooth ballpoint tip pen, a bright LED light, and a stylus all in one. Inside the tip of the pen are 2 LEDs that will completely light up your writing space. Unlike other light pens that have the light and pen on opposite ends, the Light-Writer shines light right where you need it! Need more convincing? The ON/OFF button for the light doubles as a stylus for your tablet or smart phone – no more smudgy screens! Check them out here!
#3 Snackeez Travel Cup - $14.99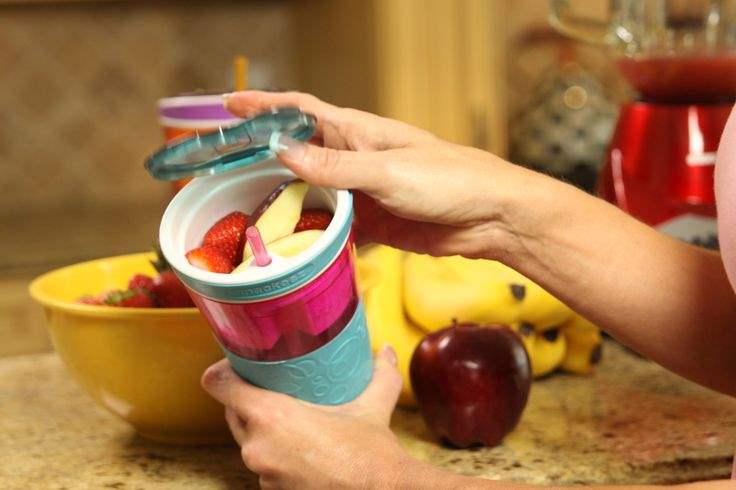 What student doesn't want to be able to snack in class?! Put your favorite drink in the bottom and your favorite snack in the container on the top, snap the lid shut and off you go! A snack and beverage all in one compact place! Choose from 4 different colors! Check them out here!
#4 USB Wristband - $7.99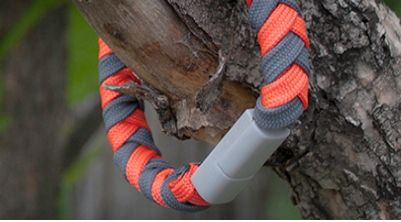 This is the second product I never leave the house without. In this day and age having a dead cell phone is the worst! These Data Sync Charger Wristbands can be your lifeline! Simply plug one end into your device, and the other into any USB port to get your phone charging! Even transfer files! You can wear the bracelet, hook it around a loop on your backpack, or just toss it in your purse or gym bag and never be without a charge! They are available for both iOS and Android in a variety of colors and weaves (or custom order one to suit your style needs). Check them out here!
#5 Monkey Fist Keychain - $7.99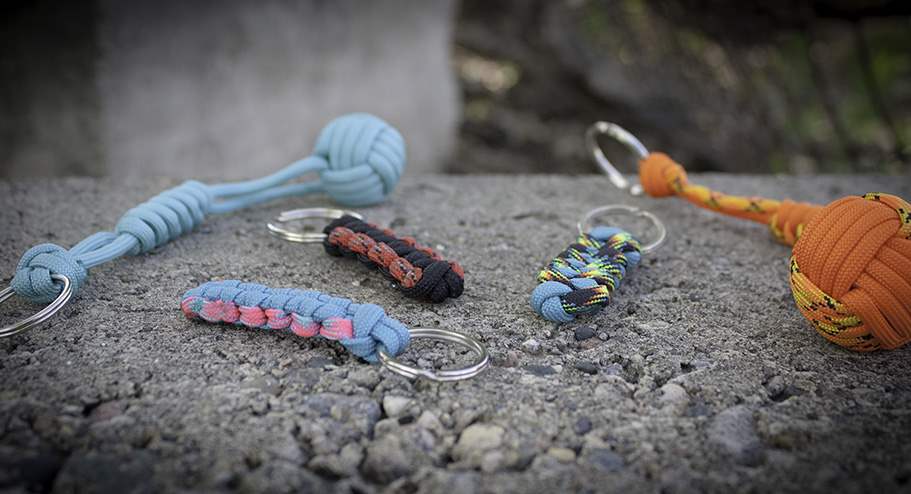 Besides being a colorful, fun element, adding a monkey fist keychain to your keys allows you to identify them quickly in a pile of keys, fend off possible attackers, and aids in many outdoor activities. If you don't carry keys, adding one to your purse strap, backpack, or gym bag is also a great idea! Be stylish and safe walking to and from school or out and about. Check them out here!
Well folks, there you have it - 5 back to school essentials under $15! Head back to school prepared and in-style! As always, share your thoughts, pictures, or videos with us in the comment section below or on Facebook and Twitter.
Emily